How to build a brewery?
Views:681 Author:evertop Publish Time: 2018-05-10 Origin:Site
Too much suggestions online about how to run a business, we take a sceptical attitude to all these advice since we are professional beer filling machine manufacturer and helped many customers's dream come ture. We are pragmatic and dedicated.
Evertopmachine has engaged in the beverage filling machinery for years, customers come to us for a production line no longer a single machine, for cost and time saving. this is a trend of changing consumers and suppliers. For liquid filling machine supplier they want to have little big profit, the solution is outlet. for some people has idea of investment. they need a executable file of solution.
Let's clear how Evertopmachine beer brewery solution?
1. Planning a brewery
2. Finding a brewery location
3. Choosing brewery equipment
4. Building relationships with vendors and the local community
5. Funding a brewery
6. Obtaining insurance before opening a brewery
7. Keeping regulations in mind when starting a brewery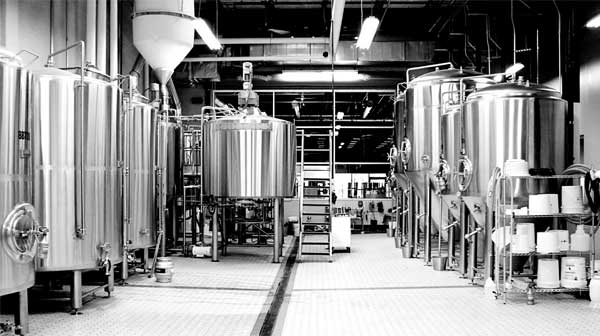 1. Planning a brewery
No matter its size or age, every brewery was once a startup. If you're serious — and not just buzzed — understand that it takes a lot of planning, money and patience to make this dream a reality. Starting a small business is already difficult, and breweries are highly capital-intensive businesses that come with additional legal and permitting requirements.
2. Find a plant location
It is a basical problem should be handled, then you should have the machine and equipments to start running.
3. Choosing brewery equipment
This is important to your budget and your beverage quality, good beer filling canning machine will yield twice the result with half the effort. beer will occupy the market for your business. if you have limited budget on beer filling machines, then you can visit the used filling machine a period at first.
4. Building relationships with vendors and the local community
Starting a brewery and production nice brewage isn't a solo endeavor. it's a perpetually coordinated, current set of relationships with customers, brass, craftspeople, and your internal folks.
"The best piece of recommendation I offer new still shoppers that area unit in startup stages is to have interaction your main business vendors early within the method and notice the correct folks to serve your desires," says Jason Jordan. "You want trustworthy advisors that area unit verified within the food trade and have a good portfolio of still shoppers. this could be the designer, business professional, belongings lawyer, banker, factor, property agent, label maker, hop grower, malt provider, tank storyteller, and comptroller."
5. Funding a brewery
A new distillery is maybe not reaching to a bank for a startup loan (banks sometimes inherit play for capital to fund growth once a distillery is additional established). Friends and family square measure the foremost common backers, and lots of startups bootstrap. Some cities, like Portland, OR, even have what Apostle calls "beer angels," non-public people UN agency perceive the brew business and invest in choose breweries and cideries.
6. Obtaining insurance before opening a brewery
Breweries want numerous insurance, rather like the other business. A still with an outsized worker list and a fleet of self-distribution vehicles can have totally different wants from a three-person production-only startup. realize AN factor you'll be able to trust WHO ideally has expertise operating with breweries or wineries.
No, insurance isn't as horny as deciding that new "it" hop goes to be the feature of your new IPA, however if a still doesn't keep current on their insurance wants, says mythical being Jordan at Propel Insurance, then they're posing for hassle.
7. Keeping regulations in mind when starting a brewery
While beginning a distillery needs scores of dedication, capital, vision, and red-tape navigation, it's conjointly a booming business and brewers World Health Organization have a solid arrange and keep their course have a solid probability of success. "The numbers area unit proving themselves: Craft beverages area unit here to mention," says St. Patrick. "There's absolute to be a delay eventually, however there's 1 to 2 breweries on a daily basis gap across the country. individuals wish it, and if individuals wish it, individuals can offer it."